Everyone needs help from time-to-time, sometimes thinking through issues on your own isn't enough. That doesn't mean you're unable to make the changes you desire, rather it means working with a skilled counseling professional to guide you back to the dreams you've deferred to live the life you desire.
Dr. Renee Clauselle is a devoted psychologist, businesswoman, professor and well-known media personality who has built a career on helping individuals and families overcome the stumbling blocks in their lives that keep them from experiencing the happiness and well-being they desire.
With the landscape of medical and therapy services moving away from individual practitioners and toward larger clinics with fragmented care, Dr. Clauselle saw a need to provide personalized, direct (white glove) treatment options through her Concierge Counseling Services. This exclusive therapy option caters to individuals and families who do not have mental health insurance options or for those who prefer not to coordinate through medical plans.


Discrete, Flexible and Professional Therapy Catered to Your Lifestyle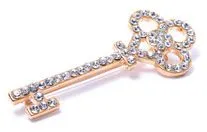 You're a busy, successful professional and life demands your full attention 24/7. It can be easy to forget the necessity of self-care—both emotional and physical. You may lead a full life with a lot to be grateful for, but sometimes find that it's difficult to schedule time off for yourself as well as your family and friends. The stress of life may leave you feeling shame, anger and frustration, which can cloud your judgement and cause you to be resigned to merely existing in your relationships, family and work.
It's easy to neglect yourself in the service of others, which may lead to depression, anxiety, feelings of emptiness and increased stress. While there are countless self-help books on the market, they won't work unless you can step outside yourself and ask the tough questions. If you're struggling with these undesirable emotions, despite the trappings of an otherwise successful life, Dr. Clauselle can help you develop the emotional skills you need to quickly move into a space of hope. She encourages all of her clients to take a timeout from "doing" and make time for "being," by de-stressing, relaxing and recharging. Whether you're searching for a person to help you overcome obstacles or are simply looking for a friendly ear to relieve the stress of daily life, Dr. Clauselle is here to help.
Specialized Children's Therapy and Psychology Concierge Options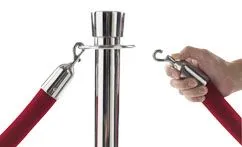 It is well-known that raising a healthy child includes both physical and mental care. It is for this reason that, over ten years ago, that Dr. Clauselle launched Child and Family Psychology, which specializes in working with children.
In addition to seeing children in the office, Dr. Clauselle also treats children and teens in the privacy of their own home, school or through videoconference. This exclusive service helps her assist them in a setting more comfortable than the normal binds of the therapeutic office. It is also makes treatment convenient and flexible, as to not interfere with busy sports or social schedules. The Concierge mission is to go the extra mile, which explains why Dr. Clauselle can be found at playgrounds, schools, homes and CSE meetings; places where kids need her most. If your child or a child you know is struggling with behavioral and/or emotional issues and may need an extra-personal approach, please consider utilizing these concierge children's therapy services.


Contact Us Today to Take the First Step to a More Fulfilling Life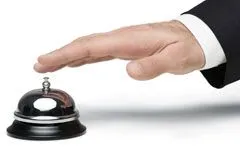 Imagine, for a moment, a life that includes balance, vitality, productivity and joy; more fulfilling and intimate relationships; improved communication skills; and the ability to make decisions easily and to feel better about the results. Dr. Clauselle can help you or your loved one move beyond negative emotions, neutralizing them to bring forth a new sense of hope and trust.