Long Island, New York
Child Psychotherapy
Child-friendly psychotherapy helps children explore the relationship among their thoughts, feelings and behaviors. Games, skits, puppets and traditional talk therapy can be used to help facilitate the process. We use evidence-based treatments and follow a cognitive-behavioral approach to psychotherapy. Empirically-based studies have shown that psychotherapy can be helpful in alleviating symptoms related to anxiety, defiant behavior, depression, anger, trauma and relationship issues. Click here to be directed to the American Psychological Association Web site, which offers information regarding evidence-based treatment for children.
Psychological Diagnostic Testing
Though we do not generally support attaching labels to children, there are times when a correct diagnosis can make life easier. A proper diagnosis allows parents to pursue correct treatment options for their children, and often opens the door to services provided through insurance companies and school districts. We conduct child psychological testing, including assessments for learning disabilities, attention deficit disorders, developmental delays, autism spectrum disorders and behavioral disorders. When a parent has questions, a psychological evaluation may help to provide answers. For more information about psychological evaluations, please click here to go the Web site of National Association of School Psychologists.
Read what some parents have said about the doctors at Child and Family Psychology:
"Dr. Renee is so caring and understanding. She even called me throughout the week to check on my daughter. You cannot find that kind of care easily these days."
"My daughter's attitude has improved significantly since coming here."
"My son is no longer afraid of things. Dr. Renee went out of her way to help him overcome his fears."
Call us today: (516) 750-4841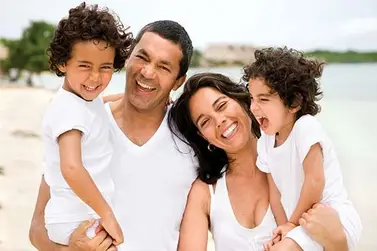 Neurofeedback - An Alternative to Medication
Neurofeedback is a form of therapy that helps children change their own brain functioning without medication. It is a painless and noninvasive procedure that records brain waves and gives feedback to the child about their brain activity by means of a "video game." Children can win the video game by increasing desirable brain wave frequencies.
Training in this modality is recommended 2-3 times a week. However, the commitment pays off: results are often seen more quickly than in traditional talk therapy and new brain patterns yield long-lasting results. Neurofeedback has been used to ease ADHD, autism, anxiety and depression. Please click here for research articles related to neurofeedback (EEGInfo).
Parent Training / Coaching
Raising children can be hard, especially when your child is experiencing difficulty at school or home. We understand that parenting is your most important job and sometimes the hardest. Through parent training, we offer evidence-based techniques to help parents manage their children's behaviors and emotions. Parent training and coaching is recommended for those with children who may have attention deficit disorders, defiant behaviors, autism spectrum disorders and for parents of teenagers. For more information about parent training, please visit www.apa.org.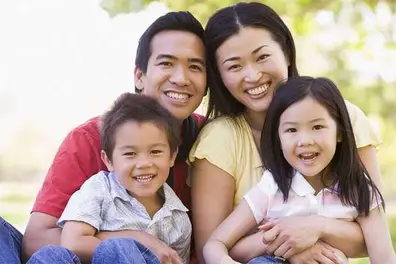 Psychological Consultation and Advocacy
As child psychologists based on Long Island, New York, we are invested in helping children achieve their best. This includes achieving their personal best in school. Unfortunately, some parents must rely on the law to ensure that schools are providing an appropriate education for their child. Usually a comprehensive psychological evaluation is included in discussions regarding a child's progress at school. However, most parents do not know how to interpret a psychological evaluation and therefore cannot advocate for their children. We can help in this important endeavor. A doctor will meet with you and go over your child's psychological evaluation, while pointing out key areas related to service planning. If need be, we can make referrals to legal advocates and attorneys, who can assist with legal counsel.